Lean Marketing Lab
You can't write and teach Lean Sales and Marketing. It is a Learn by doing approach. It is choose one problem and solve one problem. What we can do is provide you a platform through the recommended books and tools, teach them and incorporate feedback as you put them into practice.
What makes Lean Sales and Marketing different is the system. The steps of Lean S & M are first you go and see the initial practice, the user. Second, you form a working vision from the user experience, an ideal situation of where the user wants to go. Third, you visualize the user's process. If you do that, it's obvious to see what your next reaction should be and when to trigger it.
We introduce the tools into the process very early through the books, PDFs and Word and Excel documents. It is a form of self-study and exercises to understand your processes better. They are a way to look at problems, not solve problems. Many people buy the latest software, the latest book or even the latest methodology to implement some sort of solution, thinking it will make them better. What makes you better is using the tool rigorously, so you understand your problems and your own processes and then with hard work, take the time to figure out how to solve your problems. It's this process, that empowers you and which leads you to create better and more performing processes.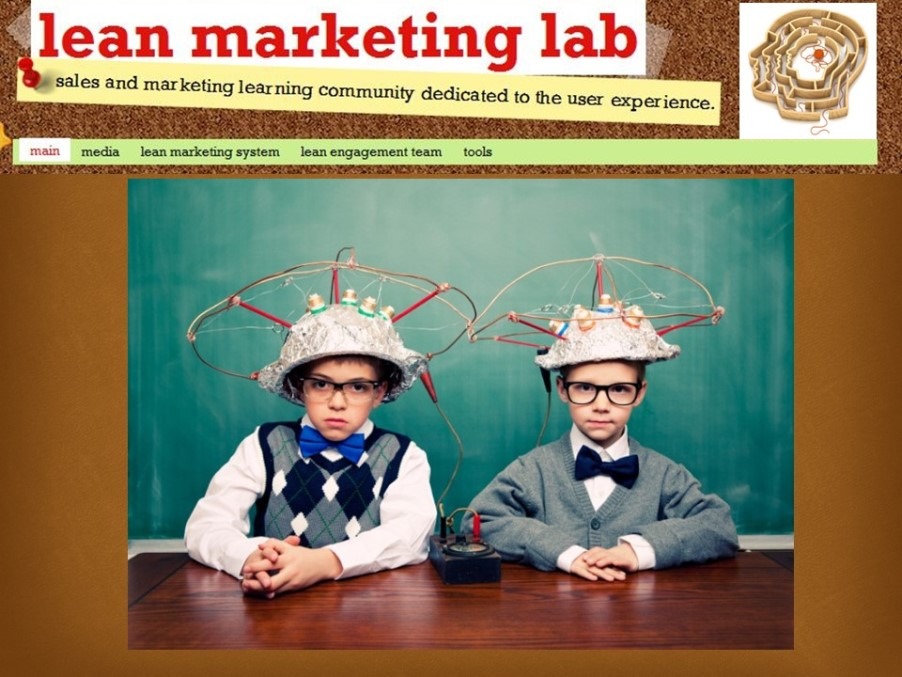 12-Month Content Subscription Includes:
Marketing with Lean eBook Series (Immediate PDF Download Available on all books):

Lean Marketing House: A starting point for creating true iterative marketing cycles based on not only Lean principles but more importantly Customer Value. Recommended 1st reading of series.
Marketing with PDCA: Targeting what your Customer Values at each stage of the cycle will increase your ability to deliver quicker, more accurately and with better value than your competitor. It is a moving target and the principles of Lean and PDCA facilitates the journey to Customer Value.
Marketing with A3: Enables sales and marketing to use the Lean tool of A3 as a structured approach for

their problem solving, strategies and tactics.

Lean Engagement Team: The ability to share and create knowledge with your customer is the strongest marketing tool possible.
CAP-Do (More Info): What makes CAP-Do so attractive is that it assumes we do not have the answers. It allows us to create a systematic way to address the problems (pain) or opportunities (gain) from the use of our products and services.

Lean Service Design Training – 30-day Program includes downloadable workbook

Lean Service Design eBook

Lean Sales and Marketing Training – 45-day program includes downloadable workbook
Lean Training for Sales and Marketers – 10-week program
Training in The Funnel of Opportunity - 12 Step Process (Beta)
Marketing Kata Programs (Individual & Teams) - 90-day Experiments (Lab Members will receive an extra 30 days for a total of 120 days)
Lean is a journey. As my friend Dr. Michael Balle says,
"Lean is not a revolution; it is solve one thing and prove one thing."
I look forward to your participation in the Lean Marketing Lab! - Joe Dager, Business901.